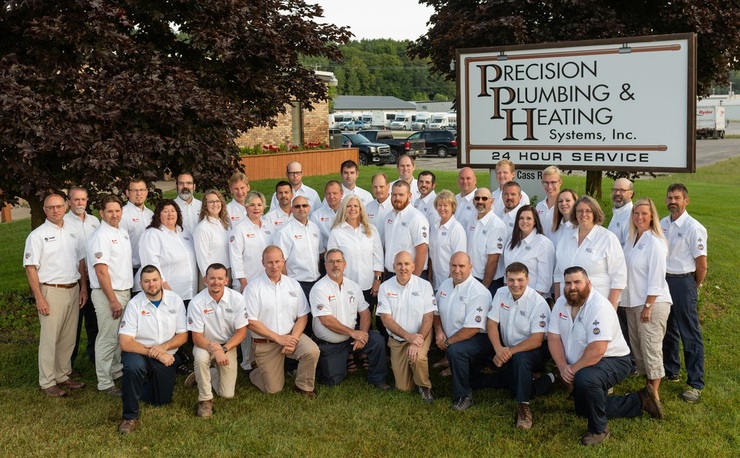 The team you can trust
Our professional team consists of highly skilled master plumbers, journeymen, and apprentice plumbers. We also have expert sheet metal installers as well as installers who have proven experience with heat pumps, boilers, radiant heat, and combination systems. Our service technicians are NATE Certified (North American Technician Excellence) ensuring they meet nationally-recognized standards of knowledge and excellence. Because we are dedicated to providing the best training for our technicians, you can feel confident in our workmanship for all of your plumbing, heating, and air conditioning needs.
The Precision Professionals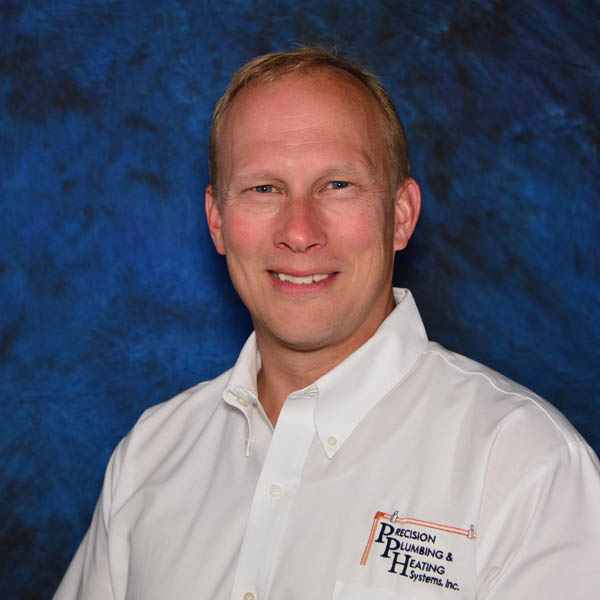 Bob Roe, Co-Owner
Bob's high level of integrity and commitment to excellence is the constant fuel behind Precision's continued success, growth, and distinction. Bob's years of industry experience, coupled with a fresh perspective that we are professionals doing "house calls", giving care and peace of mind to families, 24/7, has created a satisfied customer base built on exceeding customer's expectations. Bob's commitment to our clients is evident daily throughout the company. He continues to further his own industry education, and of the entire team, so Precision will provide the highest level of excellence to our customers and builders and allow them to be more efficient and environmentally healthy. Professionalism, integrity, innovation, experience, and a passion for excellence summarize Bob and the entire Precision Plumbing & Heating Systems team.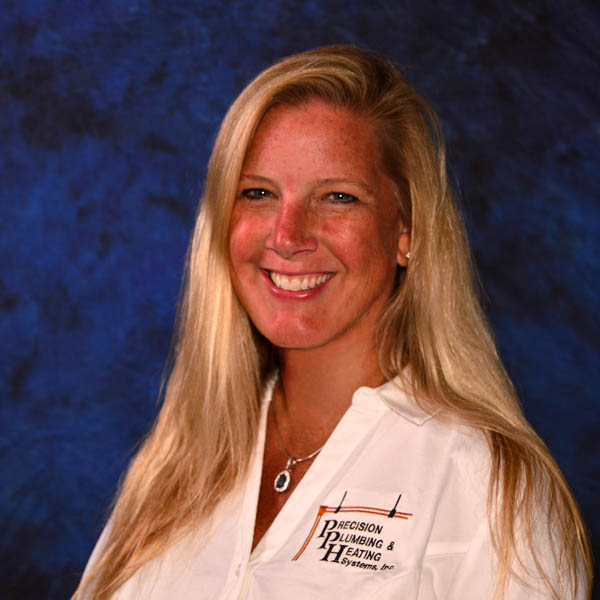 Leslie Roe, Co-Owner
Leslie's years of experience in office administration and her determination to succeed in both relationships and business make her a strong advocate for excellence and our "customer's for life" mantra. She brings a "woman's perspective" to the industry and looks at each situation from the customer's perspective. Leslie desires to give the customer the extra time up front to ensure that they will be completely happy with their customized cooling and heating system for years to come. She works to provide a high level of integrity, professionalism, respect, and peace of mind to all customers from every division within Precision Plumbing and Heating Systems.